Libero Dressage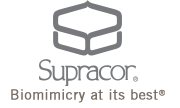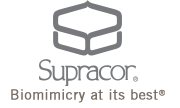 Libero Dressage
Libero . . . to liberate.
Innovative panel materials are utilized in combination with a upswept panel design to allow more freedom for shorter backed, croup high. The panels are lined with a revolutionary cushioning material - Supracor®, while still maintaining adjustability with a layer of flocking above. This is a fantastic option for sensitive horses. Single Flap design for a close contact ride with a moderately deep seat and centered balance.
Wood Spring tree with open head and swept up at cantle. Tree is able to be readjusted to accommodate a change in the horse's width

Narrow twist

Accommodates shorter backs, smaller breeds, and sensitive horses

Gusseted Front panel with a shorter length

Standard in Buffalo Leather with Black Patent welt on seat, cantle and stirrup keeper

"V" Billeting system with point strap standard, increases the stability of the saddle. Second position billeting an option

Hook style stirrup bars

Supracor with Natural Wool Flocking

Supracor Stimulite honeycomb distributes weight uniformly over your horse's back to relieve pressure while providing exceptional stability. The honeycomb cells contour and flex with your horse's movements to absorb shock and prevent the saddle pad from slipping. Tiny perforations in the honeycomb cell walls circulate air and evaporate moisture. For more info on the panel lining visit - http://www.supracor.com

The Libero is also available in a true mono flap panel the same as the Novus, Eximo, and Cirrus.
- Starting at $5,395 -